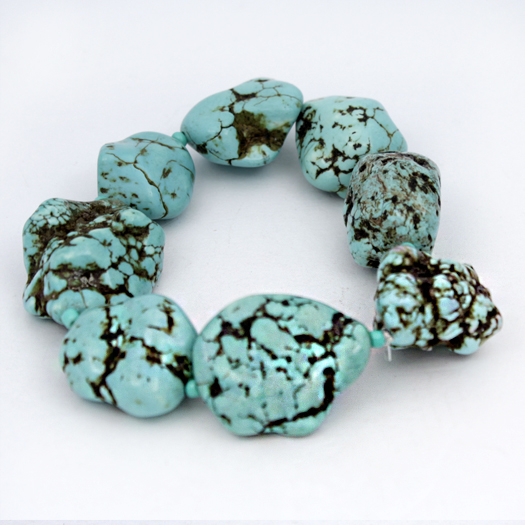 Western jewelry offers a wide range of styles, from bracelets containing a silver band and turquoise stone to earrings with onyx inlay. Western jewelry includes silver and turquoise jewelry designs and bling western rhinestone jewelry with rodeo and cowboy themes.
Wholesale Handbag USA, a new division of Besthandbagwholesale.com, is renowned for its selection of designer inspired western themed handbags and has expanded to offer the latest western theme jewelry featuring glass rhinestone, jade, turquoise and polished metal bracelets, earrings, necklaces and pendants.
Our western theme jewelry looks great with traditional and contemporary outfits, from evening gowns to everyday casual wear worn by cowgirls and other women eager to accentuate the western look.
Our collection features stunning precious stones in beautiful colors including turquoise, gold, jade and ruby, from western turquoise stretch bracelets to rhinestone crystal studded pennants and a magnetic pendant topped off with glass crystals.
Our pendants are available in a wide variety of western designs, from classic bull horn emblems in black or traditional crosses in glass crystal with colorful orange or blue backings.
We also offer a number of unique western theme jewelry items, including children's magnetic cross pendants with glass cross shaped crystal and a cord included, crystal studded boot chains with a stud design that drapes over western boots with class and rhinestone studded double pistols magnetic pendants that provide emphasis with a double bang.
Our western theme jewelry exudes fresh style and is available at low wholesale prices you can pass along to your favorite customers.
Store and outlet owners can visit our site for the latest western-theme fashion with glimmering rhinestones, emerald jade and turquoise embellishments that make our western jewelry exciting for cowgirls looking to get their bling bling on. Shop with Wholesale Handbag USA for the latest western theme jewelry and other high fashion items that illuminate the western look for shoppers around the country.